Liberation – A Kundalini Yoga Rebirthing Journey – Weekend Immersion with Kirsty & Karen
Friday 15th May at 5pm – Sunday 17th May at 3pm at
Soul Simple Retreat Centre, Applegarth, Park Lane, South Woodchester GL5 5HW
By healing the wounds of the past, we start to create a new life, a new way of being, and we start to live in alignment with who we truly are.
"The idea of Rebirthing is to release the subconscious, the storehouse of misery." Yogi Bhajan
Yogi Bhajan taught a series of rebirthing kundalini yoga classes which have the profound transformational power of healing the pain of the past and helping to overcome the obstacles that keep us from living our best lives, awakened, vibrant, potent and present to our purpose.
We will be practicing the rebirthing kriyas, which are a collection of unique techniques using a lot of breath and gong healing, and of course yoga postures. There will also be plenty of yoga nidra, guided visualisations, delicious healthy vegan sattvic food and a tight container of love to support the process.
This weekend is for anyone who has experienced kundalini yoga and now wishes to go deeper into the teachings and the profoundly healing effects of this practice.
Prepare to move into the next stage of your healing as you join your guides, Kirsty and Karen, for a magical weekend of mind, body and soul expansion.
You will experience :
Kundalini Yoga & Meditation, rebirthing kriyas with the gong
Breath Practices
Clean, vegan diet & juicing
Aquarian sadhana
Yogic practices to enhance detoxification
Sound healing gong baths with the moon gong
Deep relaxation & yoga nidra
Guided visualisation and intention setting
Fire Ceremony
Take home practices to keep you on track
You will leave the weekend feeling clean, clear, energised and connected.
"If you're wondering whether to do it or not, don't overthink it, just do it. The best form of body and mind cleansing there is." VS
Teachers
Kirsty and Karen, both long time teachers of this transformative practice, will create a safely held, nurturing space for you to fully immerse yourselves into these ancient practices, to unlock your energy pathways, and to reconnect with your true self and to come away from the weekend refreshed, rejuvenated and empowered.
Location
The stunning and peaceful surroundings of the Soul Simple Retreat Centre in the heart of the Cotswolds is set in a 420 acre secret valley with breath taking views. The valley holds a stunning series of emerald lakes a few minutes walk from the retreat. Please take a look at this gorgeous location www.soulsimple.co.uk or check out their facebook page https://www.facebook.com/soulsimple7/ for more photos and reviews.
Accommodation & Pricing
The yoga room is a warm, intimate and cosy space with all props, mats, blankets provided.
All the bedrooms are luxurious, most with en-suite bathrooms and have stunning views over the valley.
The Amethyst Suite : 1 Large Double Bed and with en-suite and balcony
2 sharing £375 each; Suite as single occupancy £550
The Emerald Suite : 1 large double bed and 1 double sofabed with en-suite bathroom
2 sharing £375 each; 3 people sharing £350 each; Suite as single occupancy £600
The Rose Quartz Room : 1 small double bed (shared bathroom with Apophyllite), suitable for close friends, sisters or couples.
2 sharing £310 each; As single occupancy £425
The Apophyllite Room : (ROOM NOW BOOKED) 1 small double bed (shared bathroom with Rose Quartz), suitable for close friends, sisters or couples.
2 sharing £310 each; As single occupancy £425
The Tigers Eye Den : 4 single beds with en-suite bathroom
Single Bed £350 each
Early Bird offer ~   If booked and deposit is paid  before 28th February, discount of 10% on the above price per place applies.  
If you are called to join us for this truly amazing weekend you can secure your place with a £150 non-refundable deposit.   https://inner-temple.com/liberation-a-kundalini-yoga-rebirthing-journey/ – go to this page and click on the red "sign up here" button
Next please email kirsty@lovingtheyoga.com to let us know you have booked, and to let us know which room you would like to be in (and if single supplement or not).  And the balance is due in full by the 1st May.
Testimonials
"A beautiful weekend from start to finish created and held by 2 of the most special people who use their experience, intuition and deep love for others throughout. I am deeply thankful for having the opportunity to be part of this and have already mentally booked onto the next. Thanks lovelies, Sat Nam." Jane
"Thank you for another beautiful weekend. I feel like I've started a journey and cleared out lots of unwanted thoughts and emotions! It's been wonderful to have time out in such a nourishing space with supportive people. I can't wait for the next one! xxx" Romilly
"Thank you darling Karen and Kirsty for my second wonderful Kundalini Yoga retreat with you. You put so much love and care into creating a nurtuting and welcoming space. As usual the whole experience ended in tears – but definitely the good kind. I love the sensation of sharing joy and sadness and exhaustion and energy and all sorts of things with you my sister, and a group of wonderful strangers, what a blessing. Returning to Applegarth was like a homecoming and everything lived up to expectations – the people, the food, the space, all the activities and the beautiful weather. Loved it from start to finish. Thanks again. xxx"
Jessie
"A wonderful, magical experience that I will never forget. So pleased that I booked onto this retreat. I feel it will really help me to move on in life with a happier future. This retreat has made me feel stronger and more mentally positive. Kirsty and Karen have made me feel so welcome and comfortable. Also I have met some amazing people. I will definitely be doing another one soon. PS Karen I love your cooking! Thank you all, Love and Peace xxx " Tasha
"This was my first time at a Kundalini retreat . It was a wonderful experience. I came with a closed down heart and left with an open heart ready for a new approach to my life. Thank you Karen and Kirsty – you are a perfect combination of love, humour, excellent practice and good food providing a warm and safe environment for us all. Thanks also to everyone who took part and made me so welcome and confident to be myself." Shirley
"Three times a lady! Three retreats diving deep, crying lakes, large open heart. Much love and thanks to Karen and Kirsty!" Sarah P
"What a fabulous weekend. The retreat was uplifting and emotional and I left feeling nourished, centred and inspired. The food was delicious, the people were lovely and the surroundings were beautiful. Perfect. Thank you!" RB
"What a fabulous experience. I feel honoured to have spent the weekend in such a beautiful place both physically and spiritually. Both Kirsty & Karen have so much love to share and this love radiates through all they do. I have learnt a lot about Kundalini, myself and others. Thank you for a wonderful retreat." RG
'Karen & Kirsty. I would like to thank you both from the bottom of my heart. Leaving here with love and feeling loved, blessed. Thank you and love you both." SB
"Incredibly transformative weekend that everyone should attend. Wow! I feel energised, invigorated and yet my mind is clear and calm. If you want more clarity, peace and health in your life then this weekend is just perfect to step it up a level. Great company, inspiring leaders, loads of Kundalini Yoga, fire, deep conversations. What else could one wish for from a retreat? Perfect weekend!" Anna
Please feel free to contact us with any questions:
Kirsty on 07968 493452 kirsty@lovingtheyoga.com www.lovingtheyoga.com
Karen on 07792 591375 kazie1@me.com
www.inner-temple.com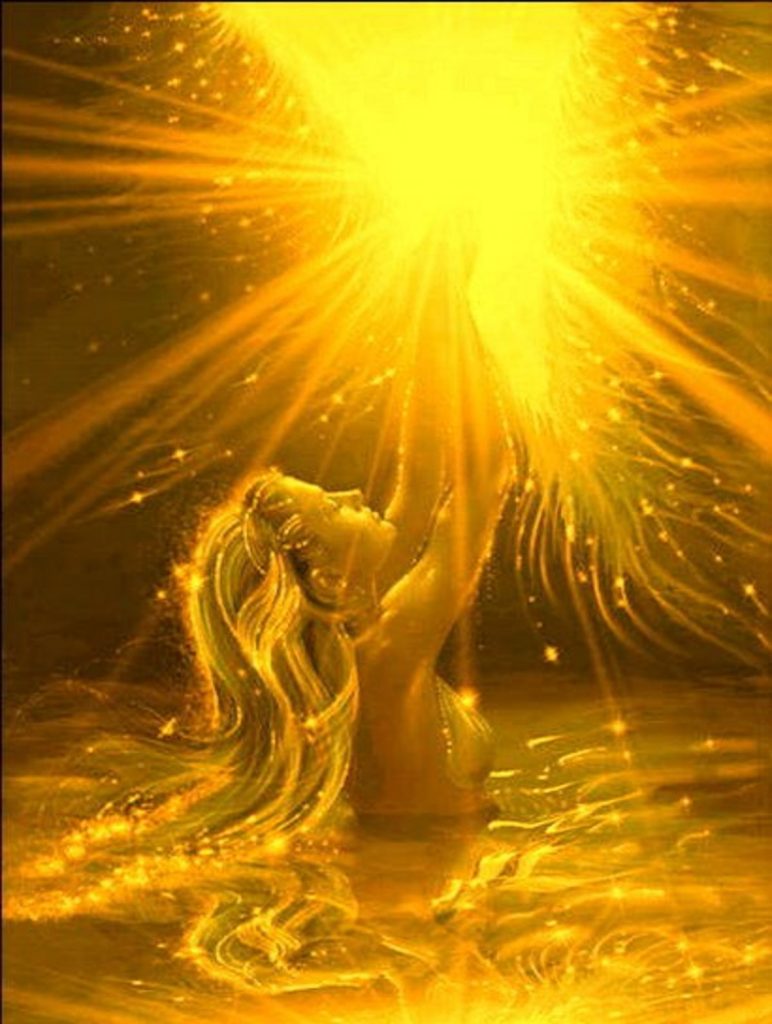 Sunday 8th March 2020    10 am – 5 pm
at Inner Temple, Cirencester, GL7 1AE
"Woman has the power to beam out energy in any way and send a message in any form. She can totally fix things the way she wants."       Yogi Bhajan
Kundalini Yoga has a wealth of teachings for women which are truly transformative with the focus being on women as the embodiment of the divine creative energy.  This vast array of ancient yogic knowledge includes specific kundalini yoga and meditation techniques to empower women to access their inner strength, dignity, and sacredness.
On international woman's day we will gather together a circle of sisters to work with these inspirational practices that will include breathwork, meditations, chanting, yoga nidra and gong and will include a nourishing delicious vegan lunch.
Please join Karen and Kirsty for this blissful day together at Inner Temple.
£65 (non-refundable) all inclusive early bird price before 31/01/2020 
£75 thereafter